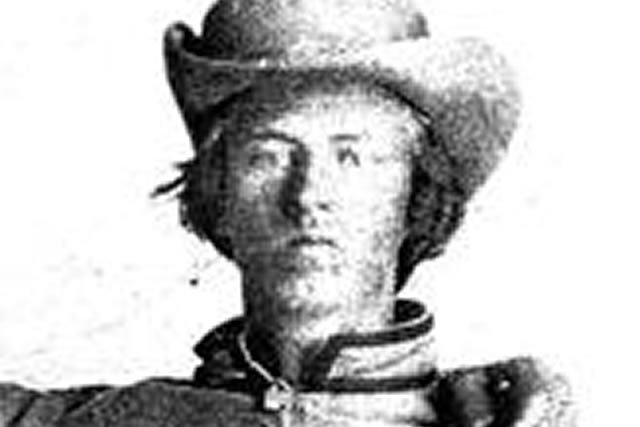 Submitted by Joy Reid of Clinton, Mississippi
FCCPA comment. Joy Reid feels confident she has finally identified the final resting place of her great great uncle Samuel Usher Dilley: the Confederate Cemetery – Union Mills Area. The cemetery's location and history fit well with information garnered from family correspondence, official records, and advice provided by U.S. Park Service Ranger Chris Bryce – completing research she started in 2004. Here are excerpts from Joy's research report.
Pvt. Samuel Usher Dilley died of typhoid fever September 11, 1861, at age 17. He was cared for by his brothers Robert William Dilley and Joseph Andrew Dilley. The three brothers joined the Satartia Rifles, Company I, on April 24, 1861, in Satartia, Mississippi, but soon became Confederate soldiers of the 12th Regiment Mississippi Infantry, Company B, Natchez Fencibles. Sammy is buried near Union Mills, Virginia. His CSA Service Record from the Mississippi Department of Archives and History identifies his place of burial as Masked Battery, Virginia.
An officer in the Satartia Rifles, 2nd Lt. Bailes F. Cannon is also buried in the Fairfax County Union Mills Area Confederate Cemetery. He is also from the Satartia area in Mississippi. Sammy's father, Rev. Samuel M. Dilley, mentions in a letter to his daughter Sarah (wife of George W. Smith) dated September 9, 1861–two days before Sammy's death–that "Bailes Cannon was very low also." In another letter to Sarah, dated October 9, 1861, Rev. Dilley mentions that Bailes Cannon died on September 8, 1861, and that he "and Saml are buried near together."
Email message from Ranger Chris Bryce, 10 Aug 2004: "This message is in response to your request for information on S. U. Dilley of the 12th Mississippi Infantry. According to the Broadfoot Index of Confederate Soldiers, S. U. Dilley is listed as Pvt. Samuel W. Dilly. He was a member of Company B (Natchez Fencibles, which was raised in Adams County, MS) 12th Miss. Inf. In September of 1861 the unit was still in the Manassas, VA area where they had arrived in July following the First Battle of Manassas. After the battle they set up camp along Bull Run creek and then in August established a camp on the Kincheloe Farm which is near Clifton, Virginia. I did find a letter from a member of the 12th that mentioned a Camp Masked Battery in the Manassas area. I called a few colleagues on the possible site and we feel it was most likely near what was called Union Mills. Today it is where the CRX railway line crosses Bull Run…"
Joseph [Joy's great grandfather] was shot in the leg in the Seven Pines battle in Virginia and was somewhat disabled for the rest of his life. Robert died of pneumonia on April 23, 1863, and is buried in the Old City Cemetery in Lynchburg, Virginia.