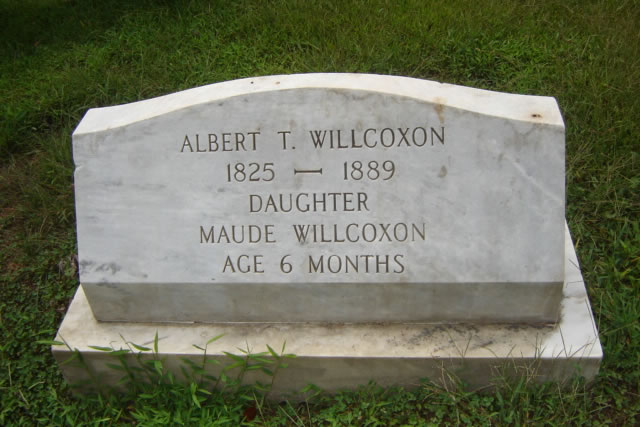 The cemetery is located at 3610 Old Lee Highway on the grounds of Fairfax City's Civil War Interpretive Center at Historic Blenheim. The Willcoxon brick home, Blenheim, dominates the twelve acre parcel.
During the Civil War, Union soldiers were housed in the home and camped outside. Some believe Blenheim was used as a hospital. The soldiers left their initials, names, and drawings etched into the walls of the historic house.
The surveyor found in June 2009 that the cemetery is mowed by city personnel, but invasive plants and brush were threatening the fenced cemetery. Six family grave markers and an estimated 10 unmarked graves are within the fenced area. In the past, Ground Penetrating Radar located an additional 50+ graves in the brush-covered area – possibly of Union soldiers.
In 1805, the Willcoxons operated a tavern opposite the Fairfax Court House. They also were farmers. Later census records indicate that several generations coninued as farmers.
FCCPA is assisting the Interpretive Center to survey and help clean up the cemetery.
Photos of Willcoxon/Farr Family Cemetery
County Survey Record