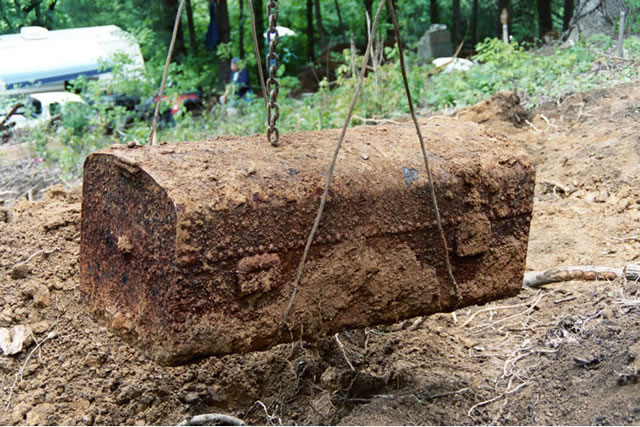 Dear Bill Olson, et al,
I just learned that the Governor has signed HB 997, "Relocation and Removal of Human Remains." I wanted you to know ASAP that OUR bill is now enshrined in the Code of Virginia. Please feel free to share this email with whomever you desire because I have likely overlooked some worthy recipients.
I can't thank you enough for your able assistance in collaborating, researching, writing, and advocating on behalf of this key piece of legislation. I could never have done it without you and was merely the messenger for your superb work. Thanks very much for your dedication to our community, and please feel free to call on me if I may ever assist.
Best regards,
Rich Anderson
Delegate, 51st House District
Virginia General Assembly
Proceedings for the removal and relocation of human remains.
Provides that should any locality having acquired by any means land on which an abandoned graveyard is located, including lands acquired in accordance with § 22.1-126.1 for educational purposes, initiate plans to use that land for purposes other than to maintain the graveyard, such locality shall, prior to completion of said plans, develop and engage in active public notice and participation regarding efforts to avoid adverse impacts to the graveyard or to remove the remains interred in such graveyard to an alternative repository. The bill provides that such notice and participation shall include, at minimum, publication of at least one notice in a local newspaper of general circulation, notice posted at the site of the graveyard, and notice to and consultation with any historic preservation or other such commission, as well as area historical and genealogical societies, and at least one public hearing, and notice to the Department of Historic Resources (Department) and any local historical commission or organization…