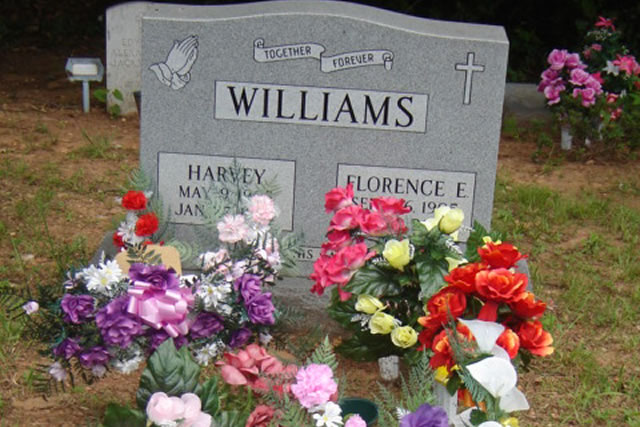 At the request of a family relative, a FCCPA member searched for ingress to the burial ground of Lt. Franklin Williams. During a recent visit, the family had member found an iron fence blocking her accustomed entry to the cemetery. The FCCPA member found, with help of a neighbor, a different way to gain access to the cemetery.
The neighbor indicated that each year visitors to the cemetery clear the area around the markers. However, this visit, found some foliage covering a flat marker in front of Lt. Williams' grave stone, which had been installed by the 21st Century Confederate Legion. Also the Southern Cross of Honor was next to his grave stone.
The cemetery is located on Williams Hill in Vienna. There are two inscribed markers: lst Lt. Franklin Williams and Frances K. Fondren. Williams was born in Washington, DC and would live in Vienna for 55 years. In 1859, he was appointed 4th Sergeant of the Fairfax Rifle Rangers, which was formed by Capt. W. Dulany. In the 1860 census, Franklin (age 20) was living at home with his mother Frances and brother Andrew. They owned 600 acres, of which 200 were tilled. They raised livestock, grew corn, peas, beans, potatoes, hay and oats. They also had an orchard.
In 1861 Franklin voted for secession and later became a 1st Lt. in the 43rd Battalion Virginia Cavalry, Mosby's Rangers, serving all four years of the Civil War. Later census records indicate that he married and returned to farming after the war.
No information could be found about Frances K. Fondren. The relative who contacted FCCPA stated that she may have been a roomer at the Williams' boarding house. The identities of others who might be buried in the cemetery may never be discovered.
Images of Williams Family Cemetery