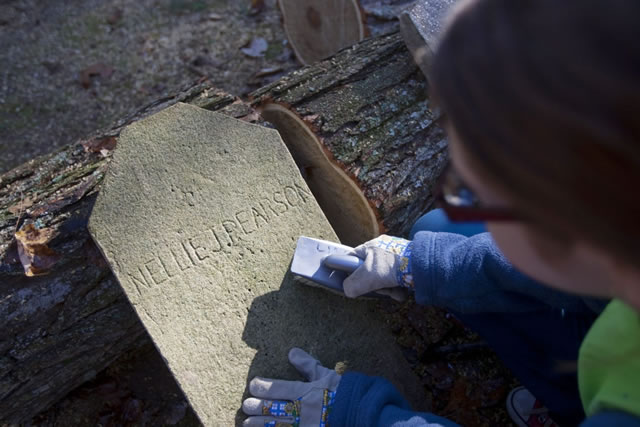 The Washington Post
By Holly Hobbs
Tuesday, November 20, 2012
Periwinkles and cedar trees are among the telltale signs you are in or approaching an aged family cemetery.
These signs and a lone headstone are what distinguish the small — an overgrown, quarter-acre patch where 15 people are believed to be buried — from the miles of wooded area just off Fox Mill Road in Oakton.
As cars zoomed by the family cemetery, sandwiched between the road and a private house, Mary Lipseypointed to a green carpet of periwinkles.