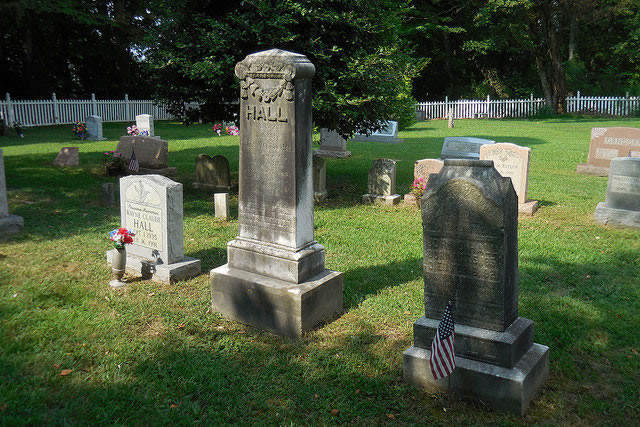 The original white frame church opened @1911. Today, most church activities take place in the modern church building across the street. The still active cemetery surrounds the church. Many of the church families are buried in the cemetery. The surveyors believe that there are some unmarked graves in the cemetery.
Blessed With History
By Sandhya Somashekhar
Washington Post Staff Writer
Thursday, November 27, 2008
Sydenstricker United Methodist Church was founded by merchants and farmers in 1909 on land donated by Caleb Hall, a relative of John Quincy Hall's, said Marc Points, the church's historian. Two years later, the community built the wood and stone structure by hand.
When it opened, about 44 people worshiped there. The church was led by the Rev. Christopher Sydenstricker, an uncle of novelist Pearl S. Buck's, who was best known for her depiction of Chinese village life in "The Good Earth."
Photos of Sydenstricker United Methodist Church Cemetery in Springfield, Virginia