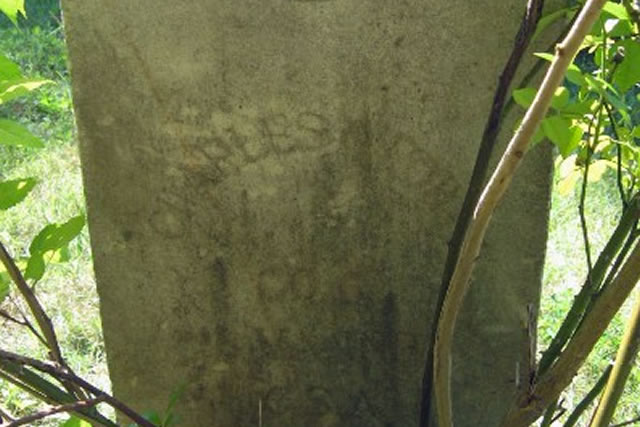 Charles Ozias Robey
Born 1843
Died 1891
Place of birth: Fairfax County, VA
Place of death: Unknown
Buried: Merrifield Cemetery, Merrifield, VA
How died: Cause unknown
Military Service: Confederate Army
Military ranks held: Private and Corporal
Units: Company G, 8th Virginia Infantry
Battles/engagements: Battle of Gettysburg
Although he voted against secession, Charles Ozias Robey enlisted in the Confederate Army on April 6, 1862 at Camp Taylor, VA. He joined as a Private in Company G, 8th Virginia Infantry and was promoted to Corporal on March 1, 1863. Corporal Robey fought at the Battle of Gettysburg in July 1863. On July 3, likely in Pickett's Charge, he was wounded in the arm, shoulder and left leg and was then captured after the battle. Corporal Robey was relocated to Baltimore and held there until his release on November 23, 1863, after taking the Oath of Allegiance. Following his release he resided in Washington, D.C. and worked at a saw mill.
The 1880 census lists himself as a laborer at age 45, his wife Mary as a homemaker at age 28, and two daughters and two sons. Because of the wounds received at the Battle of Gettysburg, he applied for a pension in the amount of $15 annually on May 21, 1888.
Charles Ozias Robey died in 1891 and is buried in the Merrifield Cemetery in Merrifield, VA.
Sources:
1. Brothers and Cousins: Confederate Soldiers and Sailors of Fairfax County, VA, compiled by William Page Johnson, II
Website Ancestry.com
Researched and written by Ruth Williams